NEWSLETTER
Find the latest information about our Special Interest Groups SIGs. We'll keep you connected with our ASOCOPI upcoming events.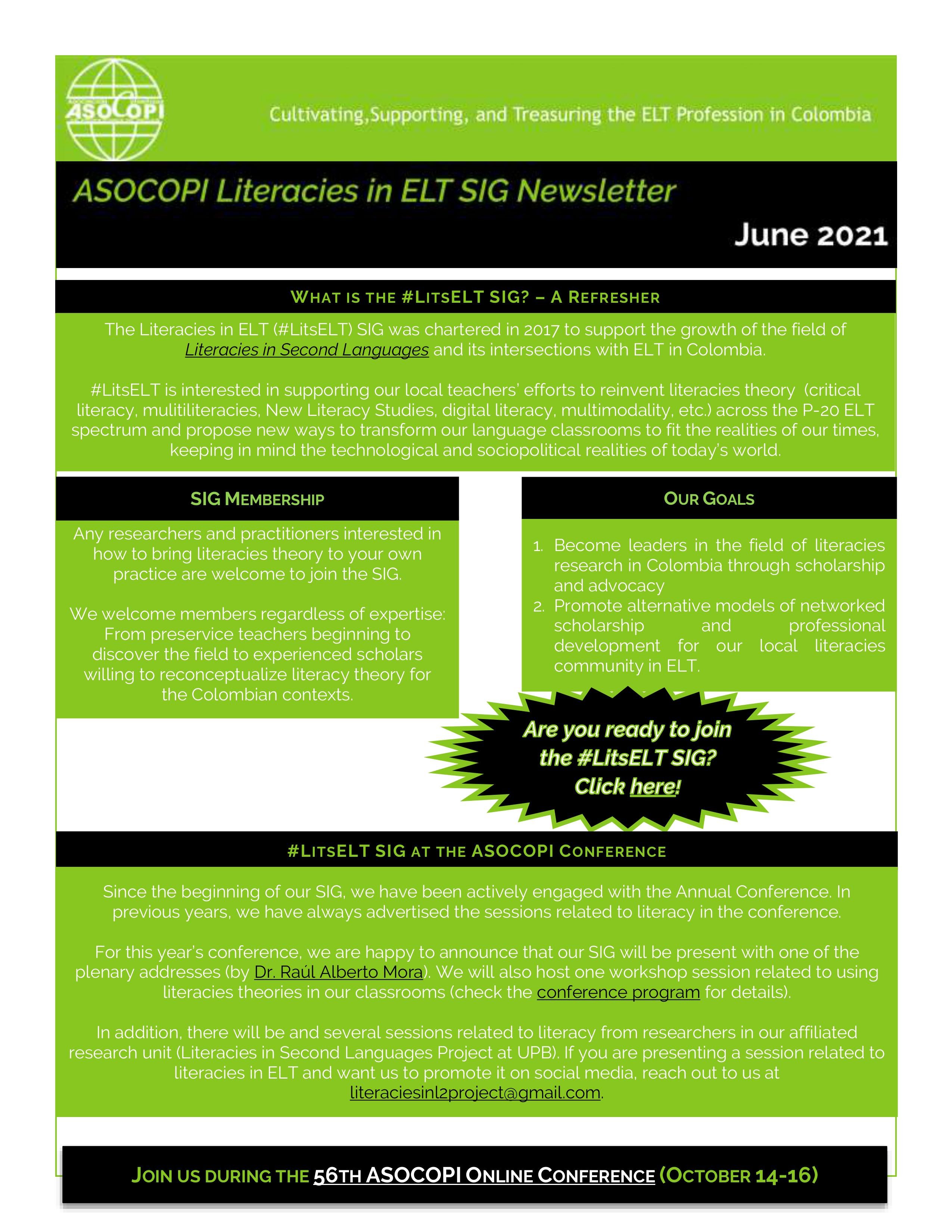 The Literacies in ELT (#LitsELT) SIG was chartered in 2017 to support the growth of the field of Literacies in Second Languages and its intersections with ELT in Colombia. #LitsELT is interested in supporting our local teachers' efforts to reinvent literacies theory (critical literacy, mulitiliteracies, New Literacy Studies, digital literacy, multimodality, etc.) across the P-20 ELT spectrum and propose new ways to transform our language classrooms to fit the realities of our times, keeping in mind the technological and sociopolitical realities of today's world.
JUNE/ 2021
The Literacies in ELT SIG
NEWSLETTER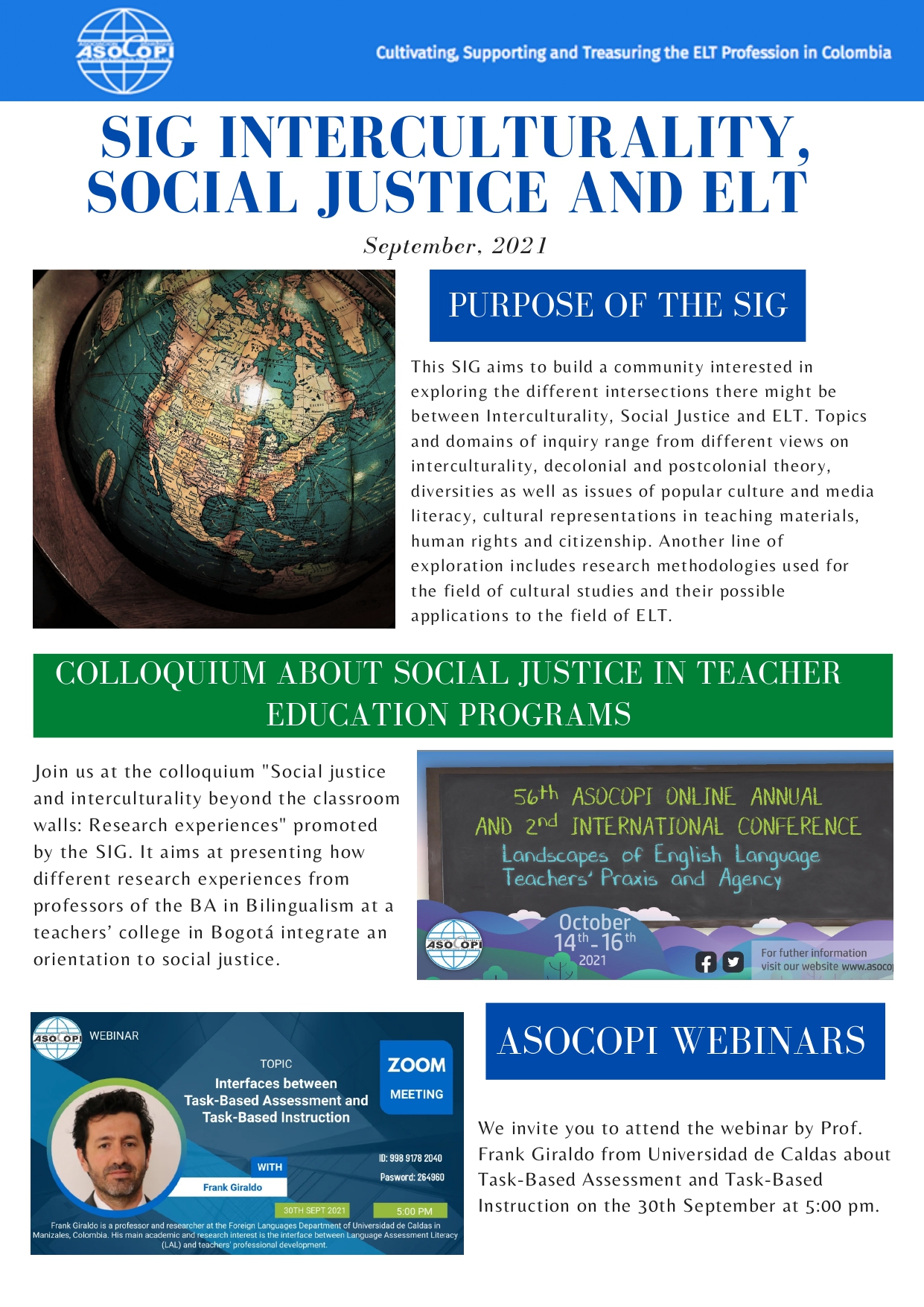 This SIG aims to build a community interested inexploring the different intersections there might bebetween Interculturality, Social Justice and ELT. Topicsand domains of inquiry range from different views oninterculturality, decolonial and postcolonial theory,diversities as well as issues of popular culture and medialiteracy, cultural representations in teaching materials,human rights and citizenship. Another line ofexploration includes research methodologies used forthe field of cultural studies and their possibleapplications to the field of ELT.

SEPT/ 2021
SIG INTERCULTURALITY, SOCIAL JUSTICE AND ELT SIG
NEWSLETTER