WEBINARS
ASOCOPI free webinars are a great way for teachers to stay up to date and to continue professional development.
Our webinars are free but if you would like to get a certificate of your webinar you can donate and support our association.
Join our free series of interesting webinars for English teachers
Reflective Practice: The Key to Your PD
Join us to this webinar and talk about the use of podcasts as educational resources and how they can contribute to meaningful learning .
Thursday, 27th April 2023

5:00pm

Shélynn (Shey) Riel is co-creator of The Teacher Think-Aloud Podcast and Expert Series Webinar Moderator with BridgeUniverse. She has served as an English language instructor for over a decade, a program coordinator and curriculum specialist in both university and community-based programs, and an English Language Fellow with the U.S. Department of State. Her interests include holistic teacher development, learner identity, and decolonial ethics in the language classroom .
Shélynn Riel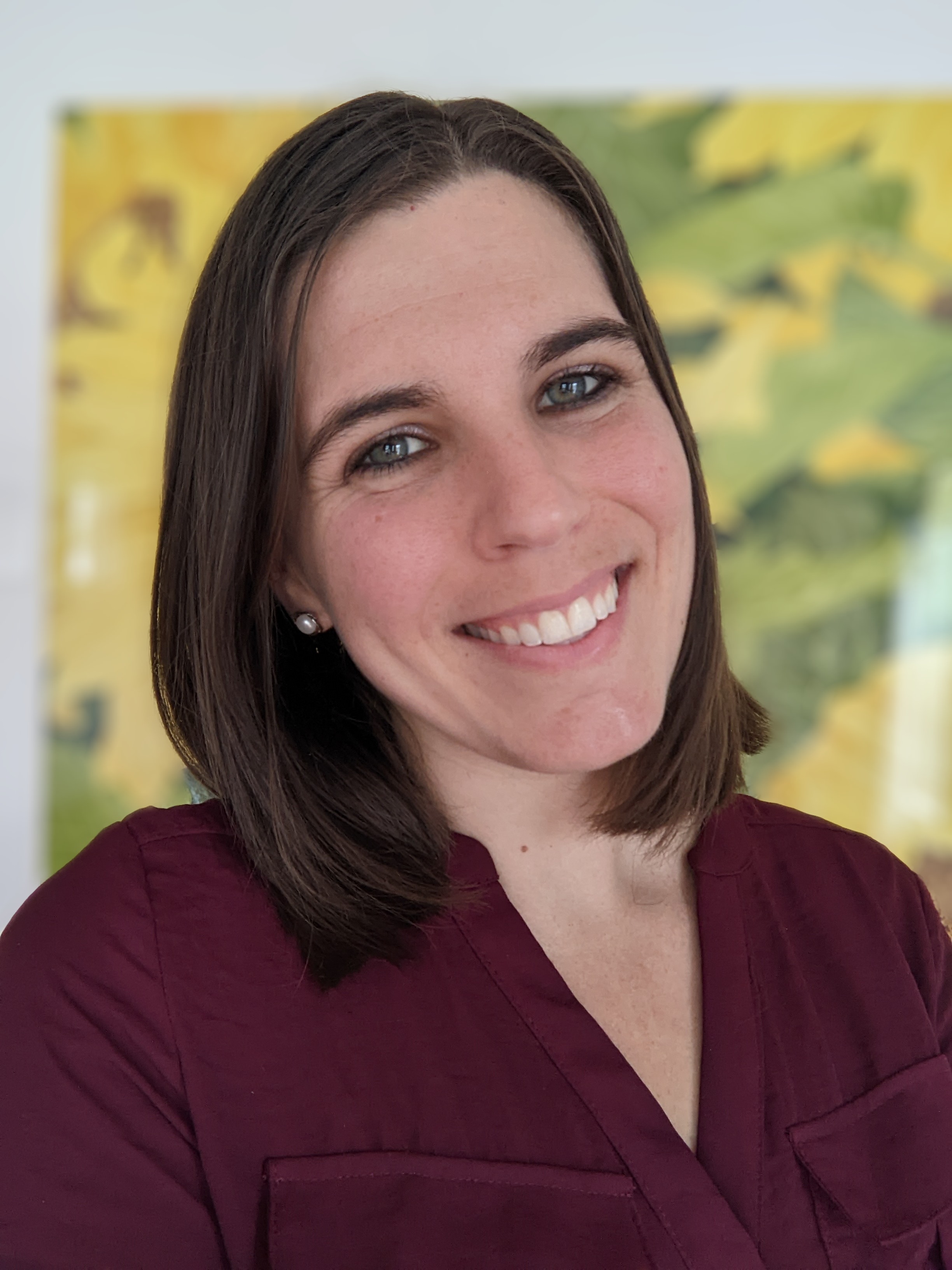 Anna Ciriani-Dean is co-creator of The Teacher Think-Aloud Podcast and Learning and Development Coordinator for English Language Programs (U.S. Dept. of State). She previously worked as an English Language Fellow in Armenia and Ukraine, an adjunct instructor at various institutions, in Washington State and New York, and an assessment developer for both small- and large-scale tests. Her interests include teacher development, second language writing, media literacy, and language assessment.
Anna Ciriani-Dean
| | | |
| --- | --- | --- |
| TOPIC | SPEAKER | VIEW WEBINAR |
| | | VIEW |
| Gamifying our english classrooms: lessons from a team of gamer-teachers/teacher-gamers | cASRLOS ANDRÉS SÁNCHEZ AND JUAN CAMILO MAZO | VIEW |
| Storytelling as part of your efl curriculum to boost class engagement | lorena g. ojeda | view |
| developing materials for critical interculturality | luz ahida aguirre | view |
| Designing Interactive and MEaningful learning experiences | Fabian amaya | view |
| socio - emotional learning in efl: going Beyond the Verb "To Be" | carolina rodríguez buitrago | view |
| the importance of culture learning in efl education | blake márquez | view |
| Understanding the learning profile | ADRIANA PAOLA BENDEK | |
| INTERFACES BETWEEN TASK- BASED ASSESSMENT AND TASK - BASED INSTRUCTION | FRANK GILARDO | VIEW |
| BACK TO THE CLASSROOM...IS THIS STATUS QUO? | HAMES FORERO | |
| DEBUNKING MYTHS ON DIFFERENTIATED INSTRUCTION | DIANA KATHERINE SALAZAR | V IEW |
| MY FLIPPED TEACHING PRACTICE: A PANDEMIC JOURNEY | JULIANA DÍAZ GAMBOA | |
| CRITICAL MEDIA LITERACY IN ELT: EDUCATING CRITICAL CONSUMERS OF MEDIA IN THE ENGLISH CLASSROOM | CAMILO DOMÍNGUEZ CRUZ | |
| RESISTING CULTURE HEGEMONY THROUGH TEACHER GENERATED MATERIALS | ASTRID NUÑEZ | |
| Our Brain at Work: Reading and Writing in EFL. | CLAUDIA SUESCÚN | |
| ADVICE FOR NEW ONLINE TEACHERS AND HOW TECHNOLOGY IS ACTUALLY YOUR FRIEND. | DIANA MARGARITA ARAQUE | |
| RECORD: MY HOME DESK IS MY NEW CLASSROOM: TRANSITIONING FROM SCHOOLS TO REMOTE AND VIRTUAL TEACHING. | RAÚL ALBERTO MORA | |
| RECORD: GAMIFYING ELT: RECOGNIZING AND USING GAME-DESIGN PRINCIPLES IN YOUR CLASSES. | Isabel Tejada Sánchez | |
| MULTIMODAL PEDAGOGIES IN COMPUTER MEDIATED INSTRUCTION: STRATEGIES AND ACTIVITIES | José Aldemar Álvarez Valencia | |
| HOW ARE WE COMMUNICATING WITH OUR STUDENTS?THE IMPORTANCE OF COMMUNICATING WITH A GROWTH MINDSET. | Martha Ramírez | |
| "BEYOND DIGITAL CLASS TOOLS: PLANNING FOR AN EFFECTIVE PRACTICE IN THE ONLINE CLASS" | Kaithie Ramírez | |
| MAKER SPACES: DESIGN THINKING TO CREATE CONTENT WHILE DEVELOPING PROJECTS | Juan Carlos Torres | |
| CONNECTING WHEN DISCONNECTED: MATERIALS DESIGN FOR ASYNCHRONOUS LESSONS | Adriana Sánchez | |
| DON´T FLIP OUT WITH REMOTE TEACHING: FLIP YOUR CLASS! | Carolina Rodríguez | |
| PREPARING FOR THE FUTURE OF SKILLS | Mónica Rodríguez | |
| 'I AM ONLY THE ENGLISH TEACHER': DECOLONIZING ELT PRACTICES | Carlo Granados Beltrán | |
| BEING AND BECOMING AN ENGLISH TEACHER | JAIRO CASTAÑEDA | |
| English in the Pre-K Classroom: Understanding Our Roles in the Learning Scenario | Claudia Uribe | |
| The Role of Technology in Language Assessment During the COVID-19 Pandemic: Lesson Learned | Elsa Fernanda González | |
| Applied Social and Emotional Learning- Teaching with the Heart in Mind | Mónica Rodríguez Salvo | |
| Fostering Autonomy in Language Learning: A Path towards Success! | Alexander Ramírez | |
| English Teaching from the View of Race: New Understandings and Horizons | Ximena Bonilla Medina | |
| "Decolonizing the Self": Towards an activist research of resistance and peace. | Nancy E. Carvajal Medina | |