ELT KNOWLEDGE PROMOTION
SUPPORTING
ELT KNOWLEDGE PROMOTION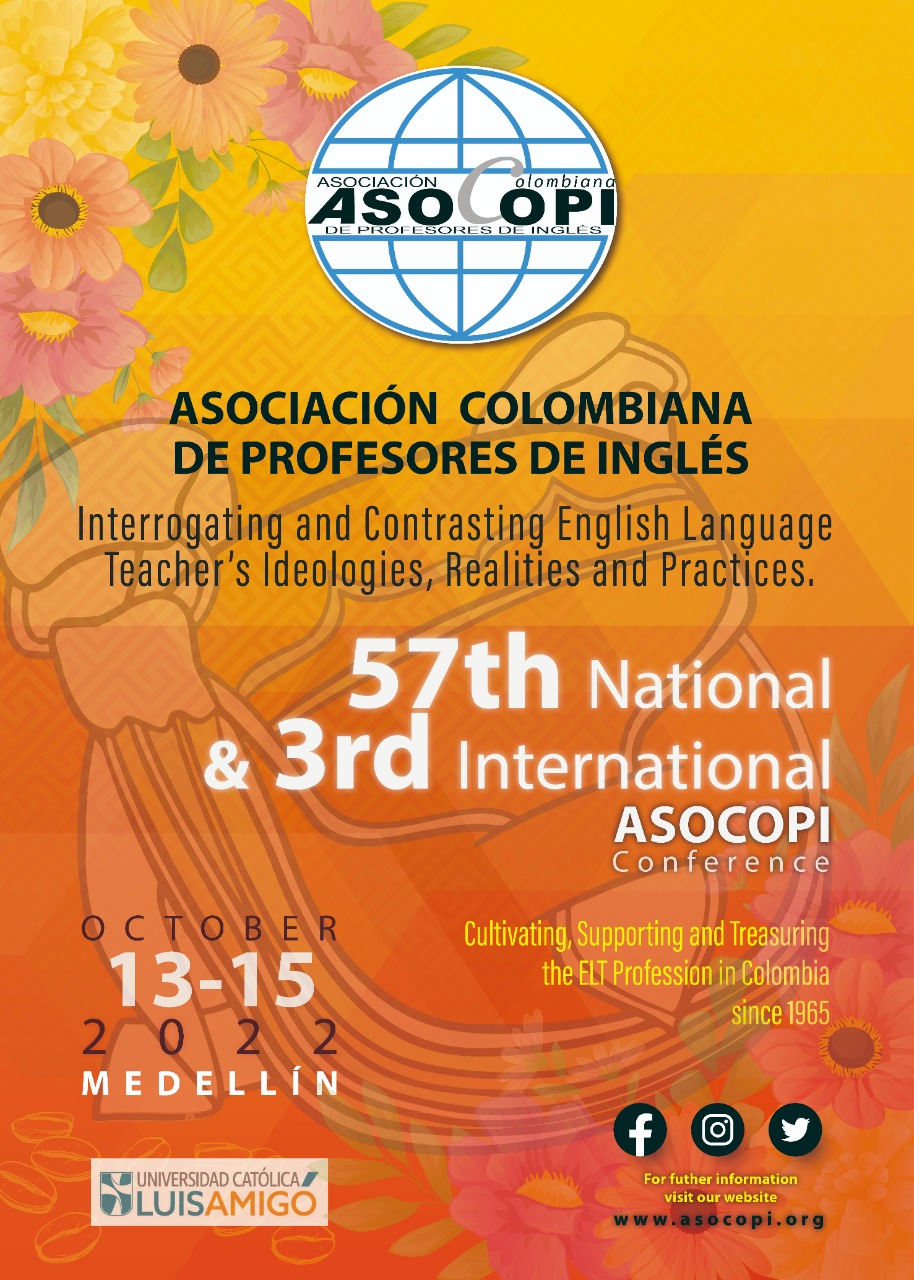 NATIONAL CONGRESS
This year's ASOCOPI Congress intends to bring together different national and international experiences on the construction and implementation of bilingual or multilingual educational processes. For ASOCOPI, it is relevant to be the forum for teachers and scholars from around the world, and particularly from Latin America, to dialogue, examine, evaluate, reflect, and set agendas that contribute to the improvement of English language teaching and the educational policy that supports it. As such, we look forward to receiving contributions that address bilingual or multilingual processes from pedagogical, methodological, investigative, political, and cultural standpoints.
READ MORE
PAST NATIONAL CONFERENCE
Over more than half a century, ASOCOPI has been backing up the history of ELT in Colombia. Go back in time and check all the themes and venues where our congress has been held!
READ MORE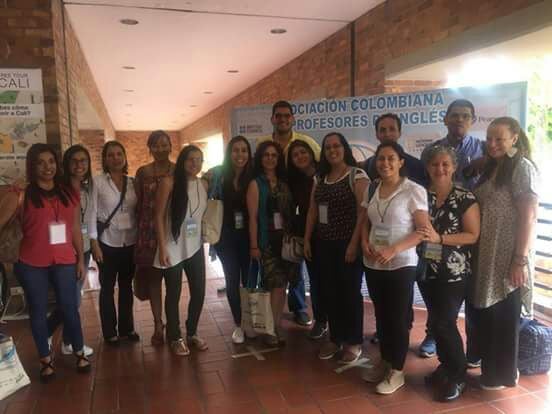 HOW JOURNAL
HOW is a journal by and for teachers of English who wish to share outcomes of educational and research experiences intended to add understanding to English language teaching practices. Therefore, the journal falls within the field of education and, specifically, the teaching and learning of English as a second or foreign language. HOW is a biannual publication led by ASOCOPI, the Colombian Association of Teachers of English and it is registered with Infotrac GALE Cengage Learning - Informe Académico, Dialnet, the Directory of Open Access Journals - DOAJ, and EBSCO. The journal is also indexed in CLASE, Educational Research Abstracts – ERA, The Education Resources Information Center - ERIC, Latindex, MLA International Bibliography, SciELO Colombia, and in Publindex-Colciencias, classified in category B.
LOCAL FEATURED SCHOLARSHIP WORK
Scholars and English language teachers who publish academic work in our field are welcome to share this with our community.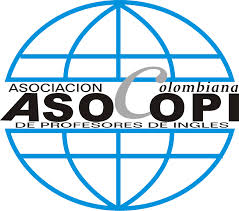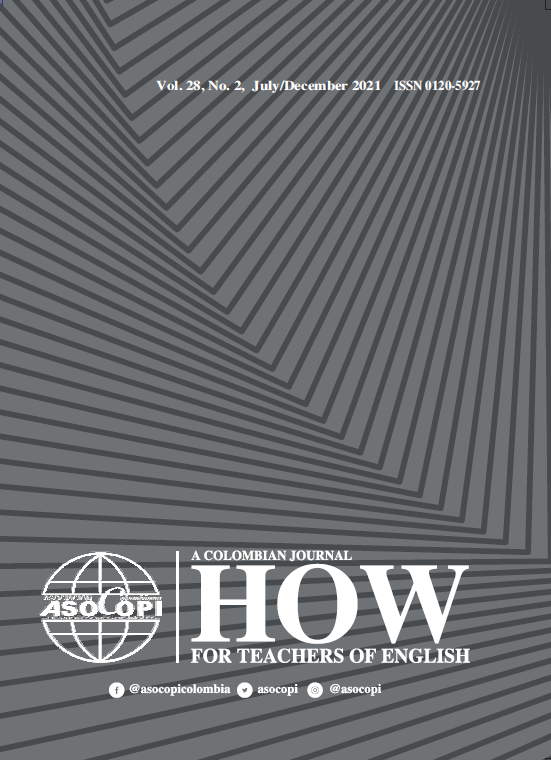 Vol. 28 July/ December 2021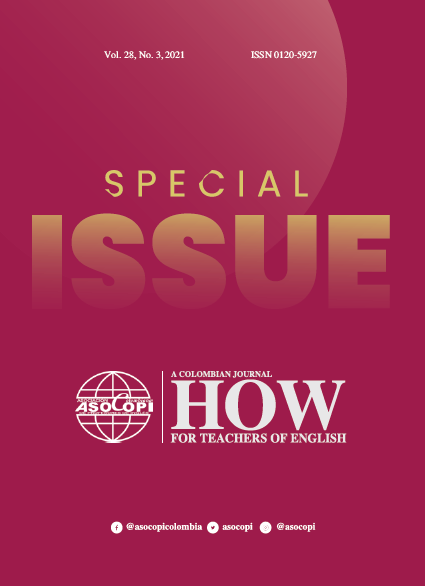 In its 25th anniversary, HOW
Journal published a special issue. This special issue is apart from the two frequent issues that the journal publishes yearly. For this celebration, HOW Journal presents understandings, contributions, and suggestions of English Language Teaching and Teacher Education from a team of Colombian scholars who have been the journal's most cited authors.

Libro publicado por la © Universidad de San Buenaventura, sede Cartagena de Indias, 2021. La interdisciplinariedad en la formación del licenciado en lenguas extranjeras. ISBN: 978-958-5114-19-7. Este contiene artículos de autoría de docentes, estudiantes y egresados de la Universidad Distrital Francisco José de Caldas-LEBEI y de otras universidades del país y del exterior.