National Congress
58th ASOCOPI Annual and 4th International Conference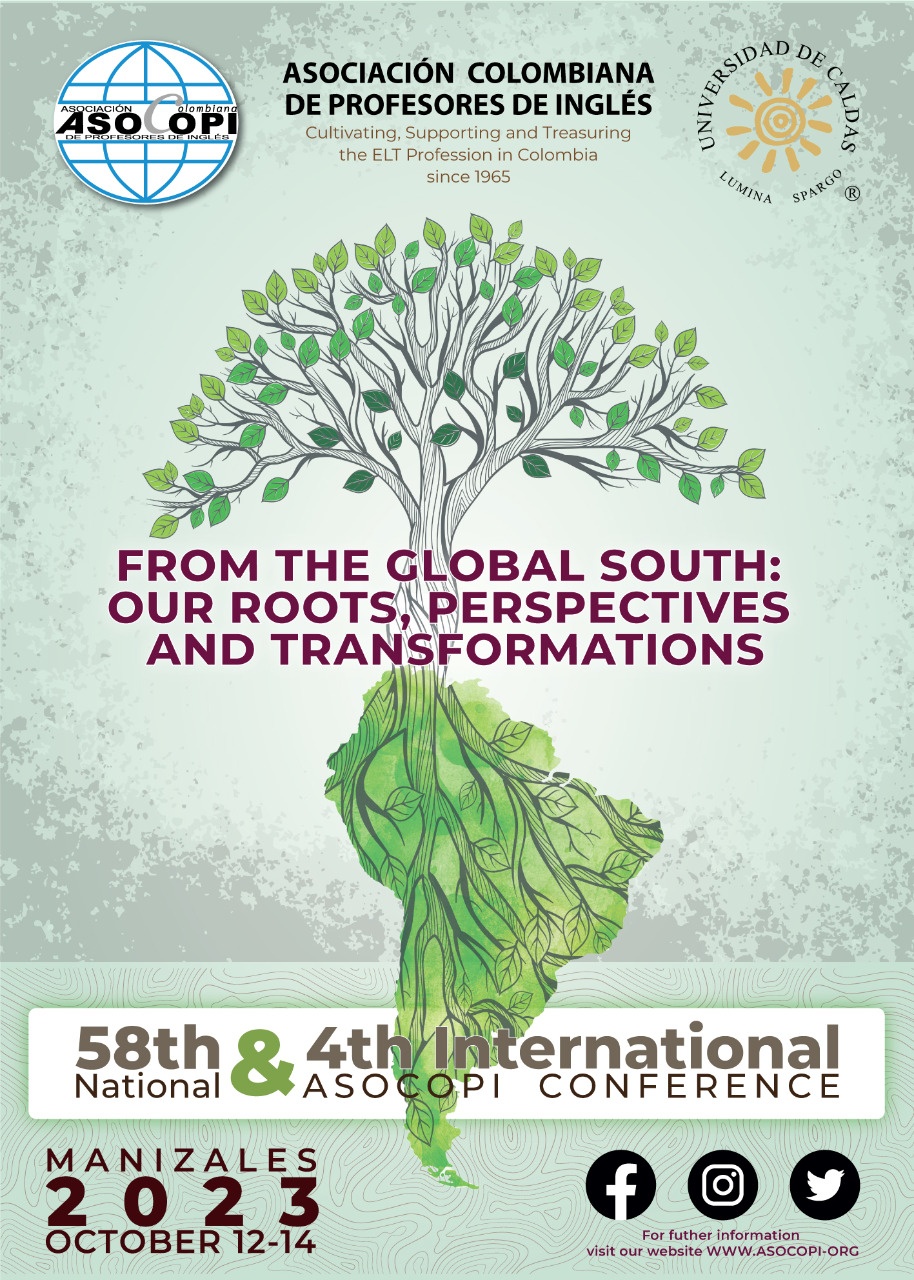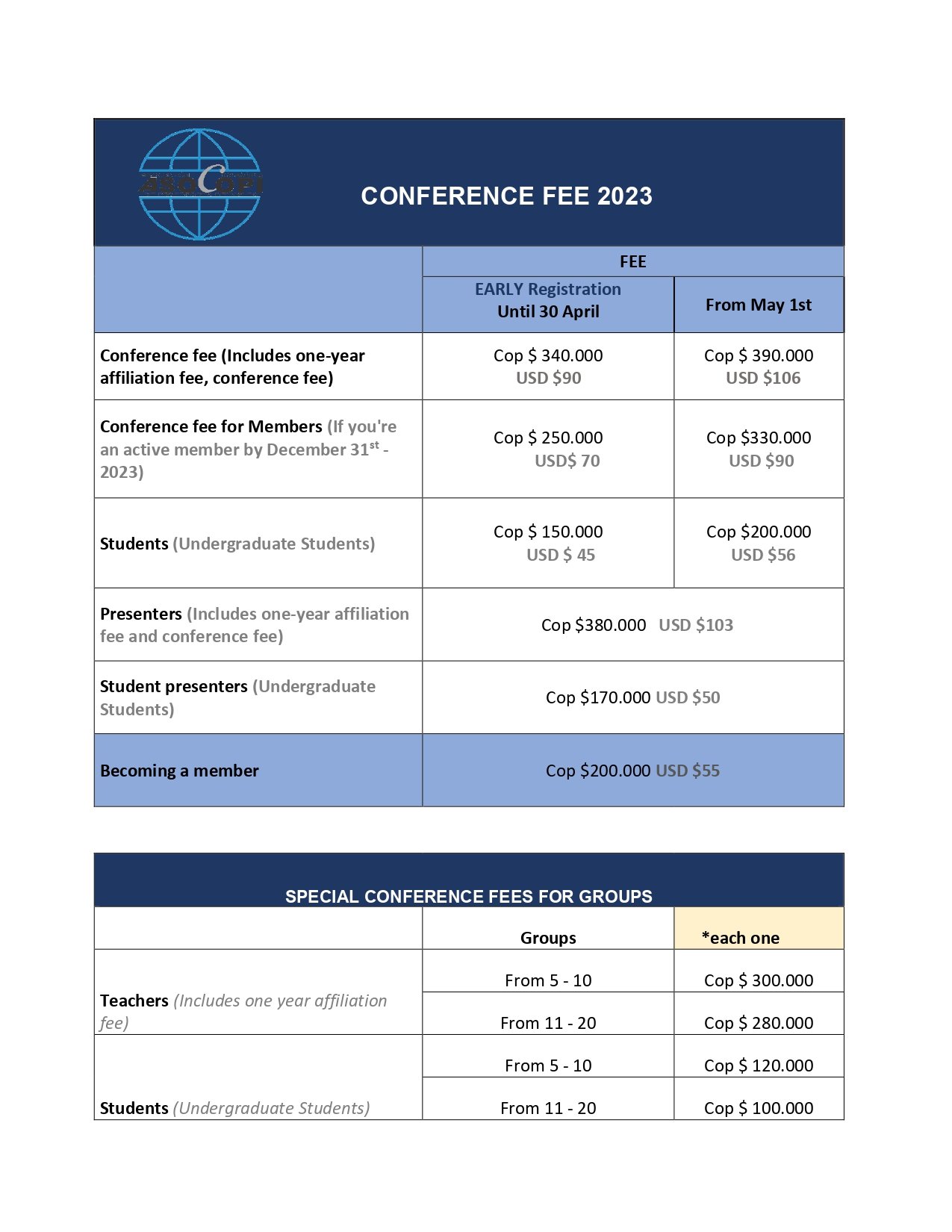 Política de cancelación y devolución de dinero

Consulta acá la política de cancelación y devolución
MEET ASOCOPI'S 58th CONFERENCE PLENARY SPEAKERS

NATIONAL CONFERENCE SPEAKERS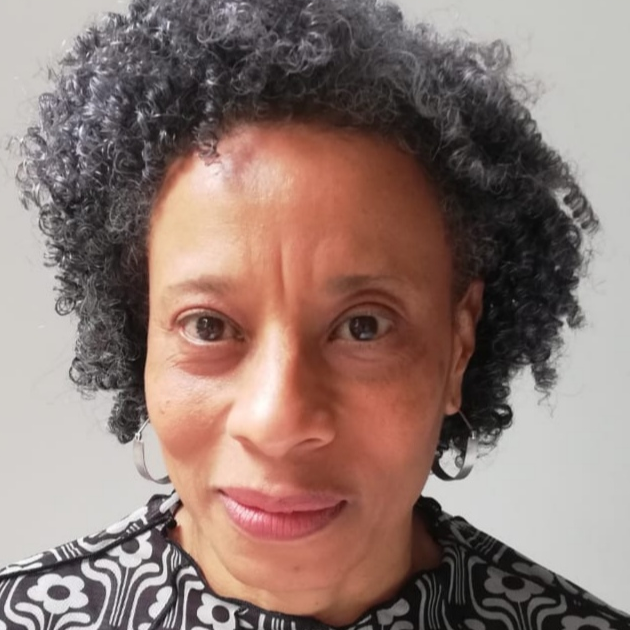 Dr. Claudia Díaz Mosquera
Universidad de Antioquia
Claudia is a full-time teacher educator at the School of Languages, Universidad de Antioquia. A member of the research group Pedagogy and Foreign Language Teaching at the same university. Her professional cycles have been articulated around engaging in professional learning collectives with colleagues at elementary, high school, and university levels. Her experiences pursuing an MA in TESOL from Fresno Pacific University in California, and as a bilingual assistant in a multilevel elementary classroom committed her to elaborate on literacy development processes in Spanish and English with language learners. Claudia is currently the coordinator for the practicum cycle in the Language Teaching Program, and her interests as an advisor revolve around supporting experiences in non-conventional scenarios.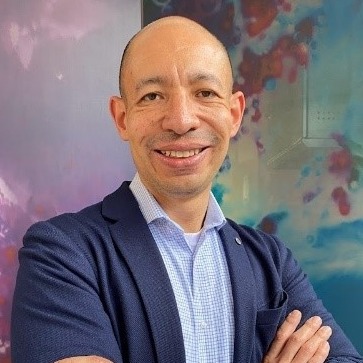 Dr. Carlos Granados
Institución Universitaria Colombo Americana ÚNICA
Carlo Granados-Beltrán holds a Ph.D. in Education from Universidad Santo Tomás, an MA in British Cultural Studies and ELT from the University of Warwick and an MA in Applied Linguistics to TEFL from Universidad Distrital. He is the Academic Vice Chancellor at ÚNICA.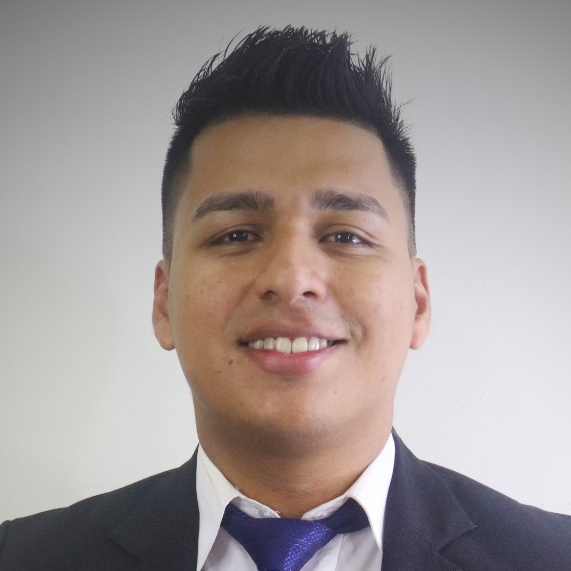 Mag.Yimmy Alexander Hoyos
Institución Educativa Santa Ana
Yimmy Alexander Hoyos Pipicano holds an M.A. in English Didactics from Universidad Surcolombiana and is part of the ILESEARCH research group ascribed to the same university. He completed his bachelor's degree in English Language Teaching at Universidad Tecnológica de Pereira. He is currently a full-time teacher at a rural public school in Colombia Huila and is interested in exploring different ELT areas that contribute to education for social justice.
INTERNATIONAL CONFERENCE SPEAKERS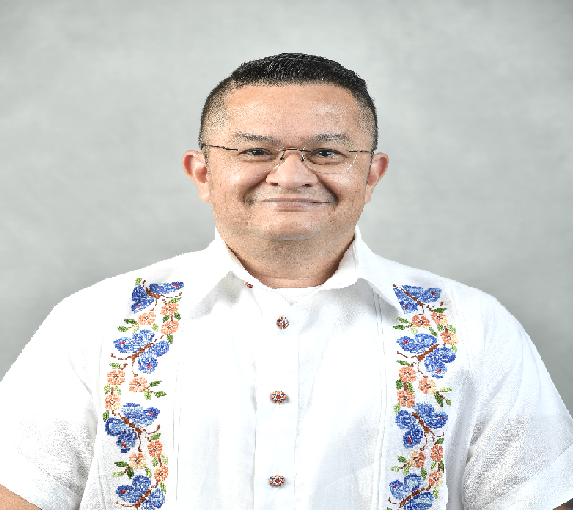 Dr. Juan Rios
Bradley University
Dr. Juan A. Ríos Vega is an associate professor in the Department of Education, Counseling, and Leadership at Bradley University in Peoria, Illinois. His areas of research include teaching English to multilingual learners, culturally responsive pedagogies, and social justice education.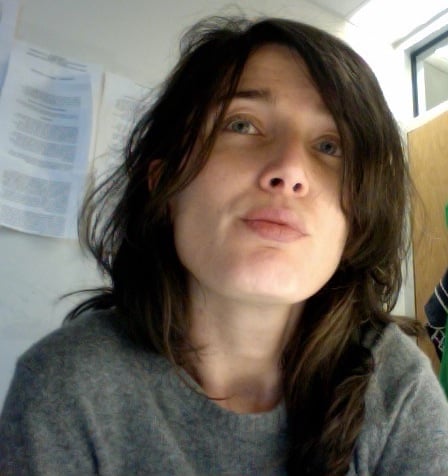 Dr. Gabriela Veronelli
Binghamton University
Gabriela Veronelli is a professor and researcher of Latin American philosophy and decolonial theory, translator, and journalist born in Argentina and migrant in the US. She has a Ph.D. in the transdisciplinary program Philosophy, Interpretation, and Culture at SUNY-Binghamton, she was a postdoctoral researcher in the Latin American and Caribbean Area Studies program at the same university. She obtained a B.A. in Political Science and a technical degree in Journalism from TEA. In 2022 Veronelli co-edited a special issue in Ikala Revista de Lenguaje y Cultura on decoloniality and English Language Teaching. Veronelli is currently working on a manuscript on the contributions of Latina feminism to rethink multilingualism in a decolonial vein. She also works as a volunteer bilingual paraprofessional at Escuela Verde, an alternative high school in the city of Milwaukee, Wisconsin.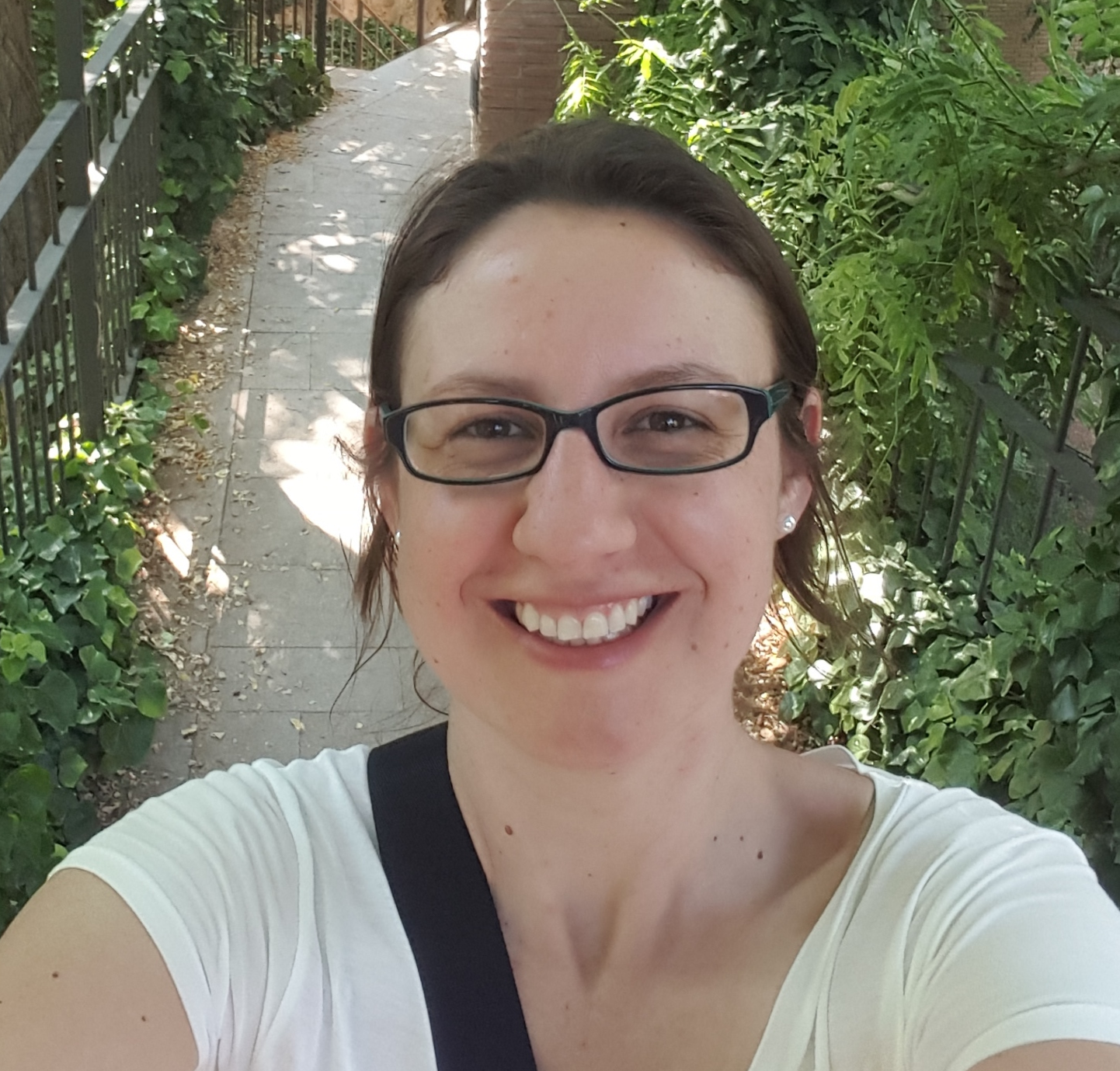 Dr. Juliana Zeggio Martinez
Universidade Federal do Paraná
Juliana Zeggio Martinez is a professor of English in the Department of Foreign Languages at Universidade Federal do Paraná, in Brazil. She teaches and supervises undergraduate and graduate students in language studies and applied linguistics. She holds a Ph.D in Applied Linguistics from Universidade de São Paulo with a doctoral internship taken at the University of British Columbia, in Canada. She also collaborates at a Centre for Continuing Language Teacher Education (NAP-UFPR), which was created to enhance the relationship among teacher educators, pre-service and in-service teachers. Her research interests lie in critical applied linguistics, language teacher education, internationalization of Higher Education, and decolonial studies.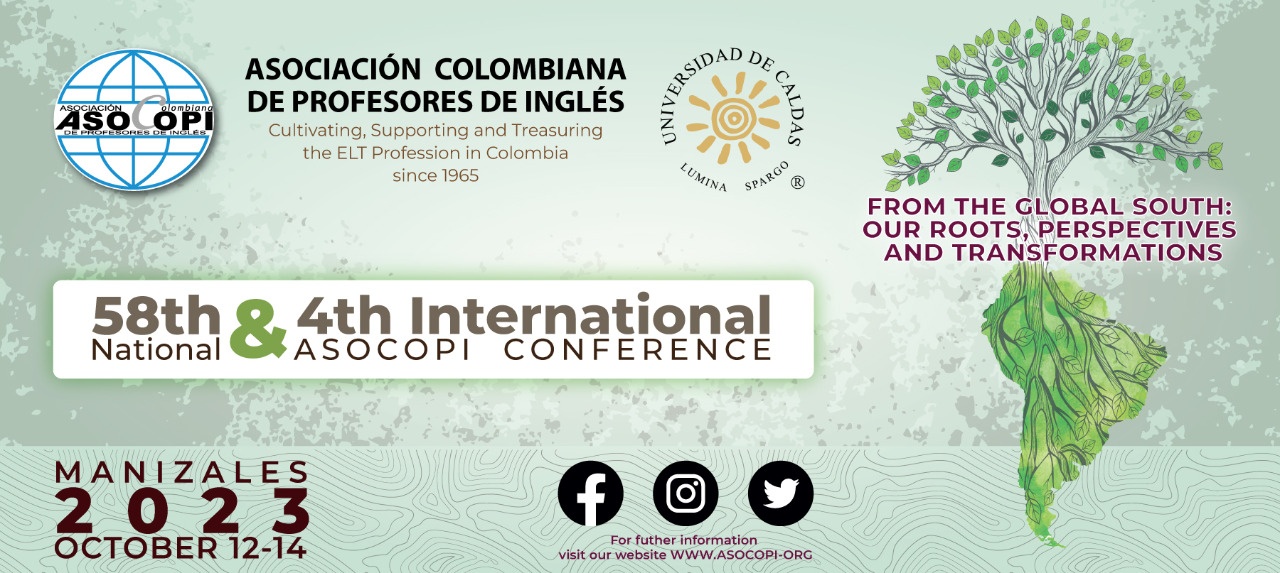 En ASOCOPI tenemos la misión de contribuir al mejoramiento de la enseñanza del idioma inglés en Colombia, proporcionando espacios para el intercambio de ideas, experiencias y conocimientos. Es por eso que, ante la crísis financiera que atraviesa el país, les informamos que, NO TENDREMOS INCREMENTO EN NUESTRAS TARIFAS DE ESTE AÑO, esto con el fin de apoyarnos mutuamente en nuestra misión.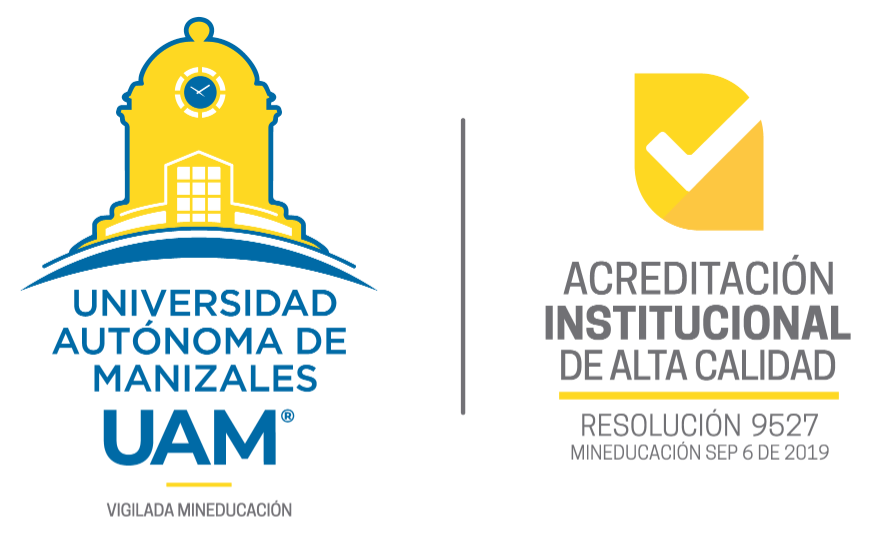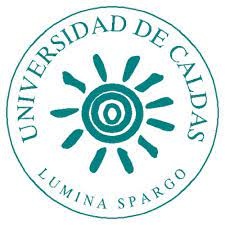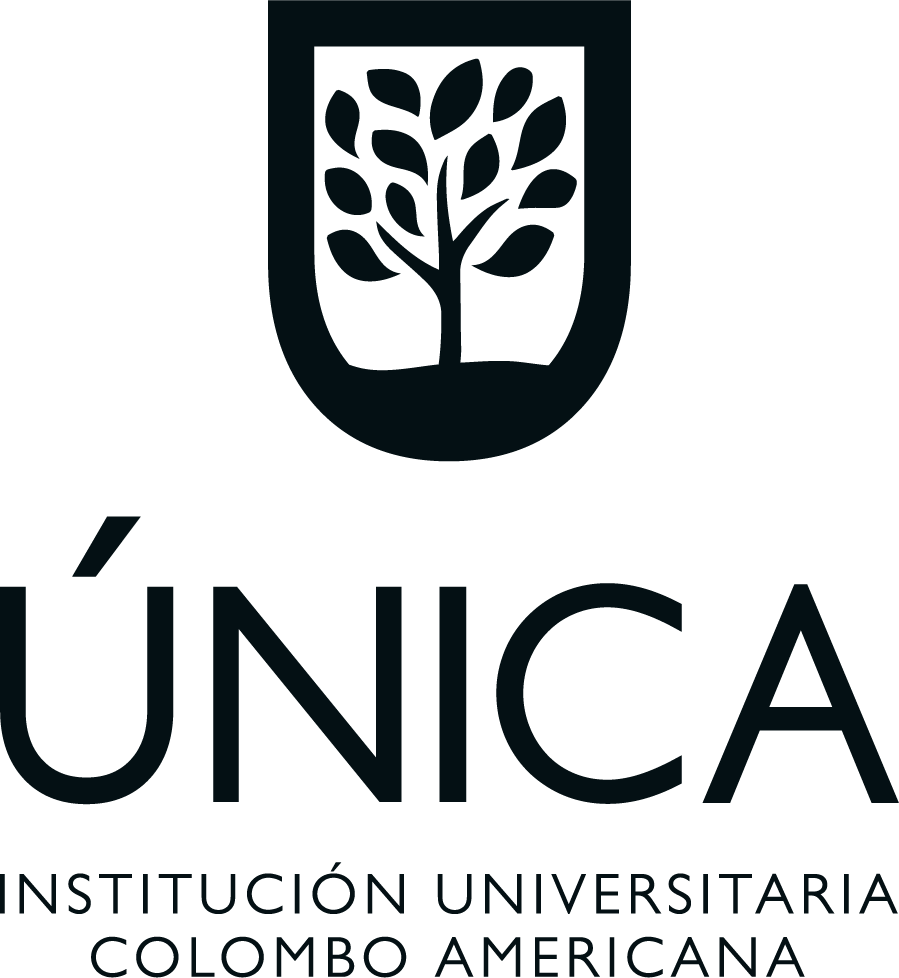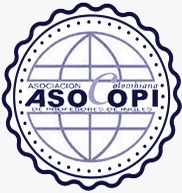 BECOME A SPONSOR
Interesados en unirte a nuestros patrocinadores del evento de profesores de inglés más importante del país?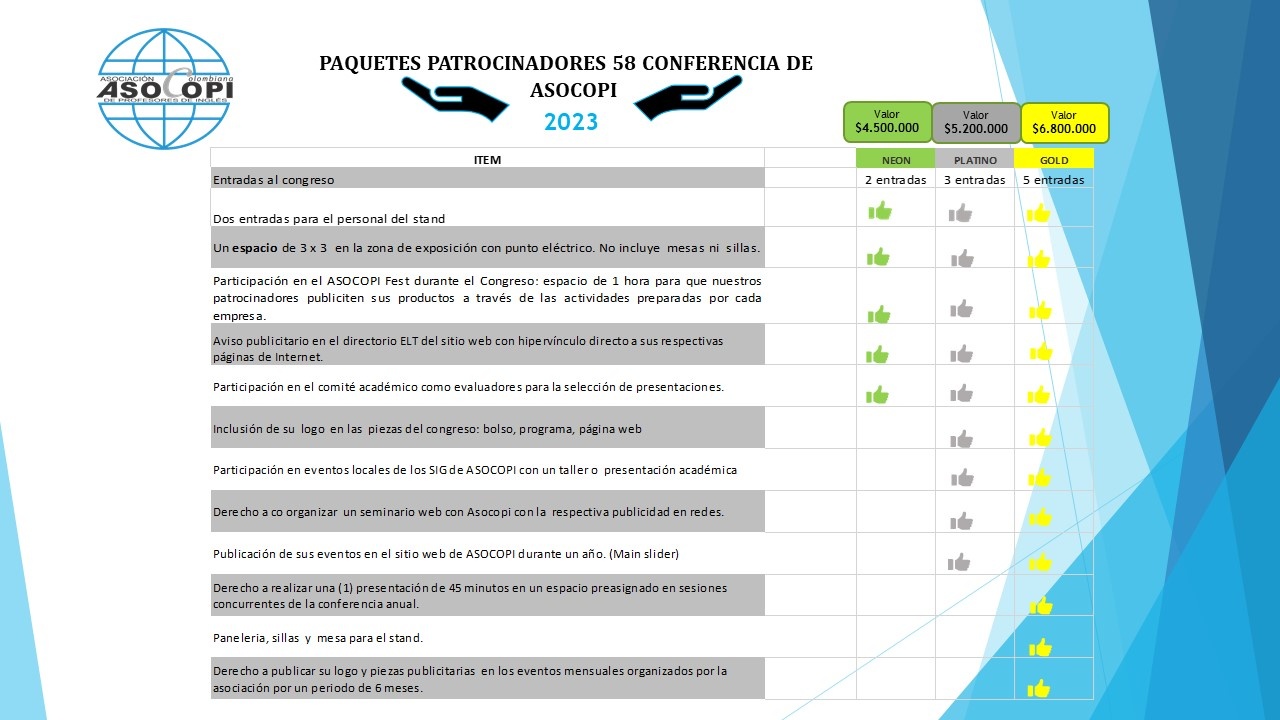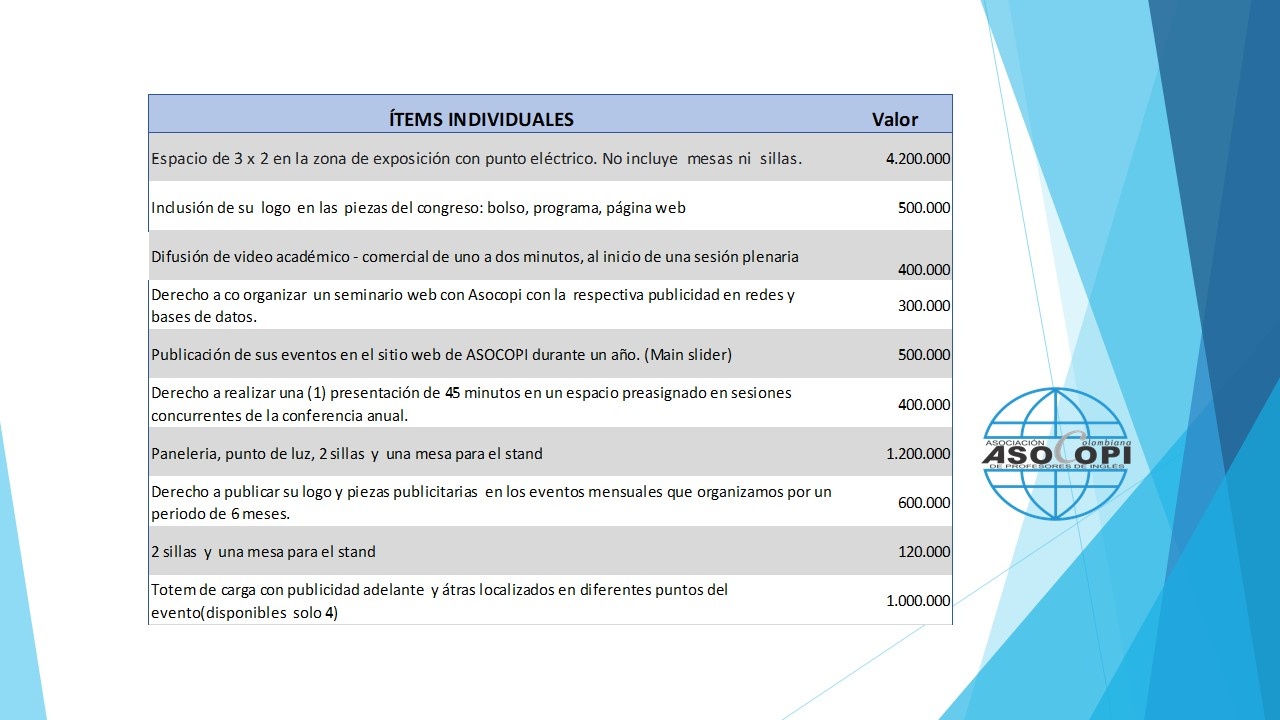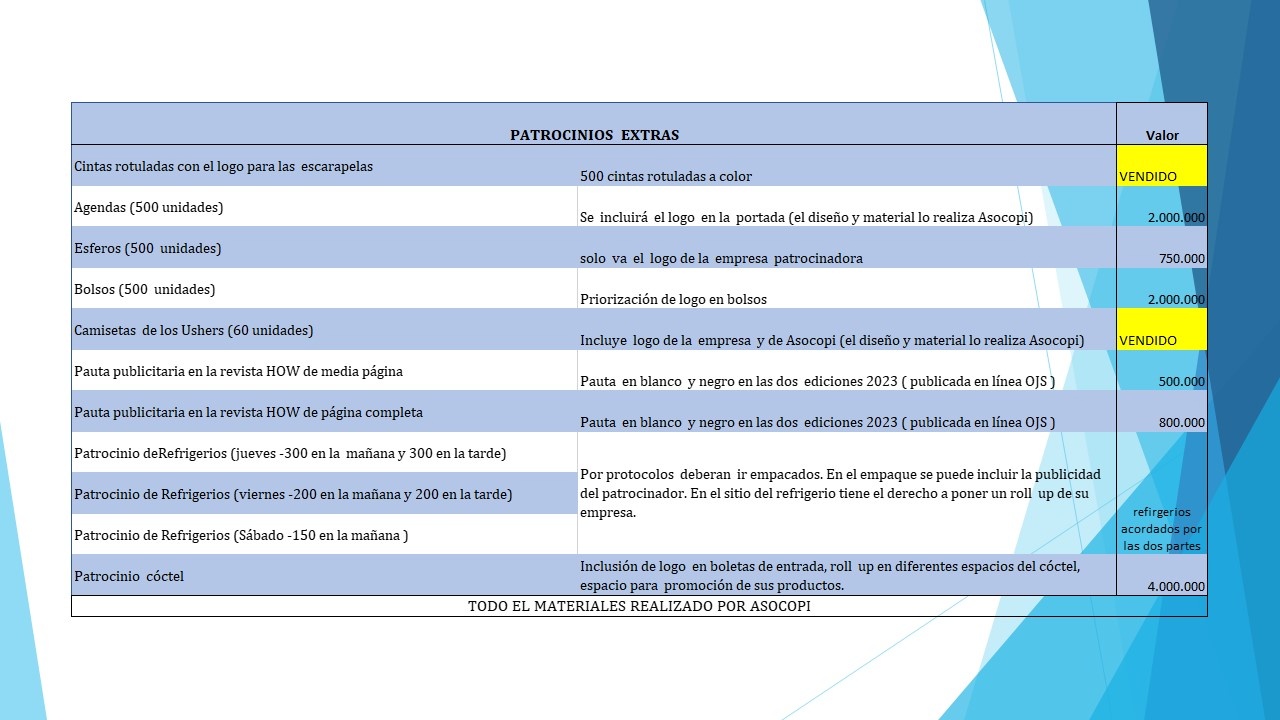 Join in the ACADEMIC Experience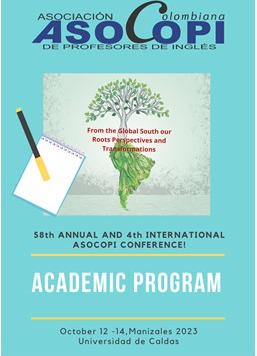 asocopi annual conference venue
Know our conference venue, 2023
Universidad de Caldas
La Universidad de Caldas es la institución de educación superior más importante del departamento de Caldas. Fundada en 1943, y de régimen público, la Universidad de Caldas es reconocida como una de las mejores universidades públicas del país, siendo reconocida con el nivel de "Acreditación de alta calidad". Su campus principal se encuentra ubicado en la ciudad de Manizales, cuenta además con las sedes de Palogrande (Facultad de Ciencias Jurídicas y Sociales), Sancancio (Facultad de Ciencias Agropecuarias), Versalles (Facultad de Ciencias de la Salud) y Bellas Artes (Facultad de Artes y Humanidades). A su vez, cuenta con Centros Regionales de Educación en los municipios de La Dorada, Puerto Salgar, Samaná, Salamina y Ríosucio.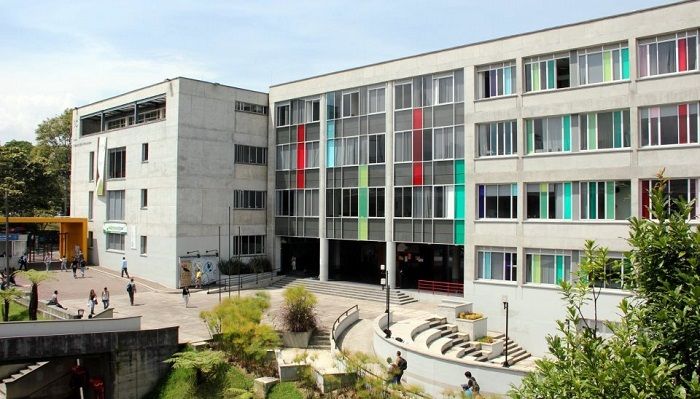 HOW TO GET MANIZALES
The nearest airport to Manizales is Manizales Airport. However, there are better options for getting to Manizales
From Pereira
Sometimes it is the easier and cheaper way to get to Manizales as the Manizales airport is often closed.

By land from Pereira, though this takes around 1:15min hours by car, van, or bus. about $ 15.000cop

FROM MEDELLÍN
Medellín and Manizales are two of the most exciting cities in the coffee region. The fastest and easiest way to get to Manizales is to take a flight. You'll be flying high above the mountains and will arrive at your destination in about 40 minutes, meaning you'll hardly even have time to put your tray table down. It is also possible to go by land, though this takes around 5 hours by car, van, or bus.
PREPARATE PARA TU VIAJE A MANIZALES
Visit Manizales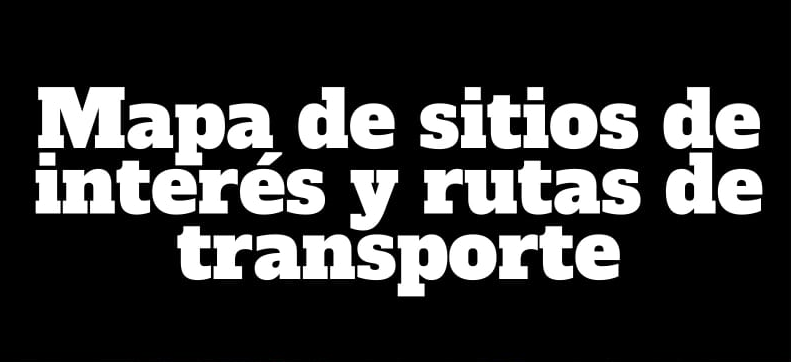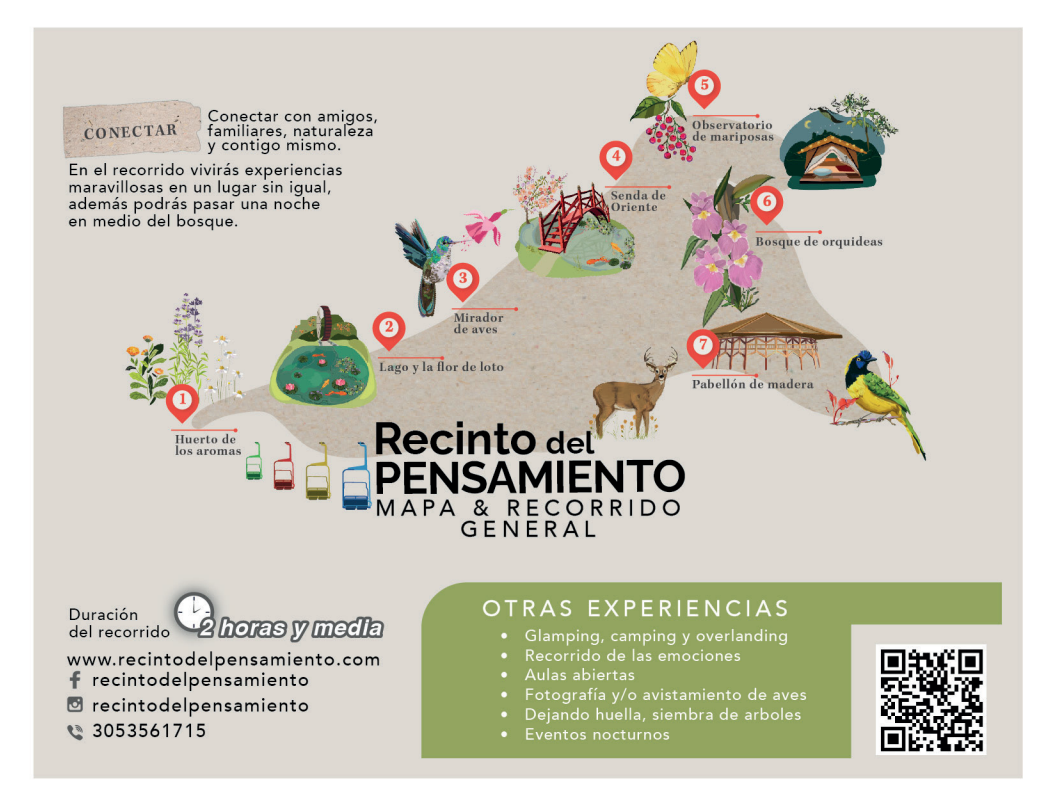 El Recinto del Pensamiento
Un lugar sin igual, a 15 min de la Universidad de Caldas, este espacio les permite a todos sus visitantes conectarse con la naturaleza, admirar el paisaje, recorrer el Bosque de Niebla que representa una esponja protectora del agua, los suelos y la biodiversidad. En sus atractivos verás la majestuosidad de la naturaleza, de la vida,el lago y la flor de Loto, un mirador en lo alto de la montaña donde podrá avistar más de 20 especies de colibríes, exposición de bonsáis con mas de 50 años, mariposario y mucho más.
Los recorridos son cada hora. Duración del recorrido 2 horas y media.
El precio es por persona $26.000 para Asistentes al congreso de ASOCOPI $18.000 ( Requisito presentar la escarapela en la taquilla).
Se realiza el acompañamiento para un mínimo de 2 personas.
Read More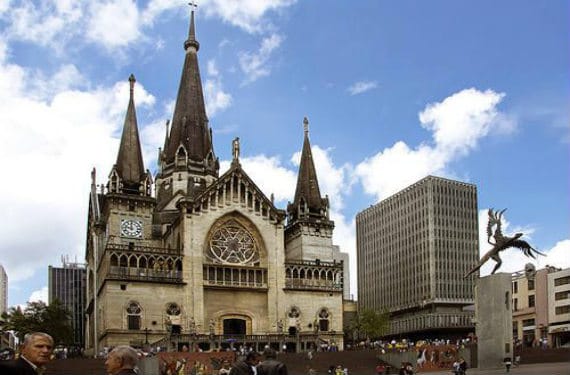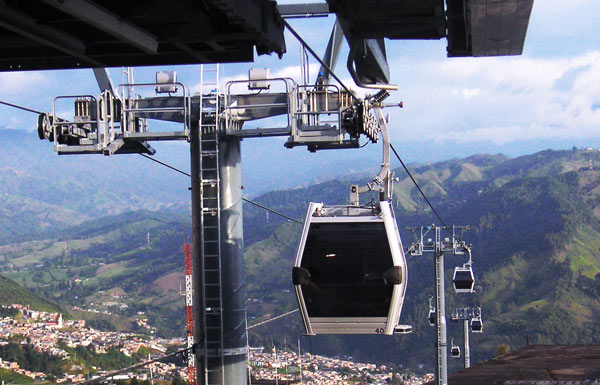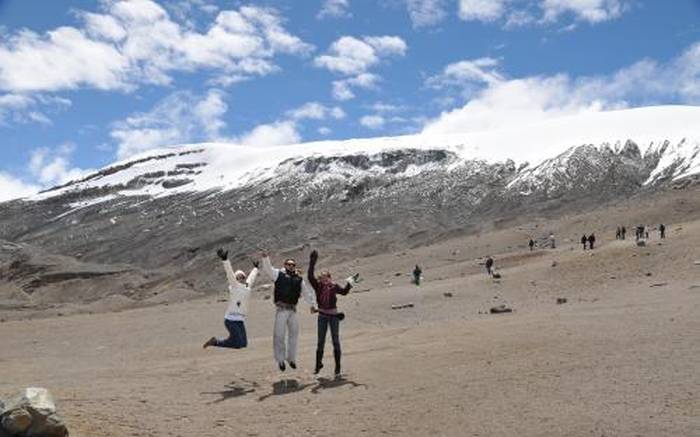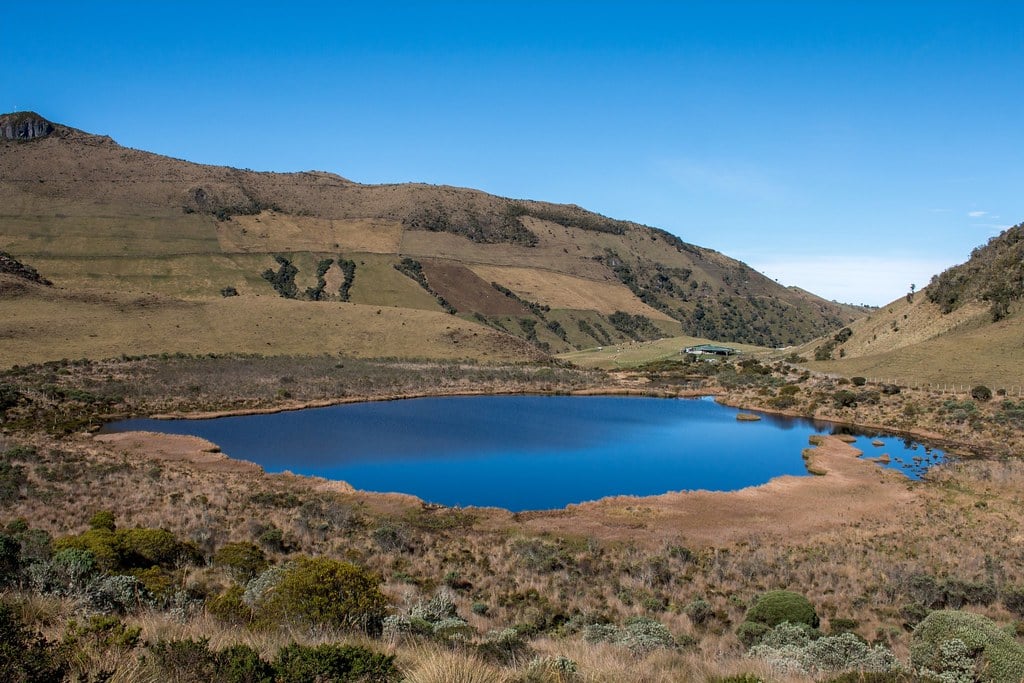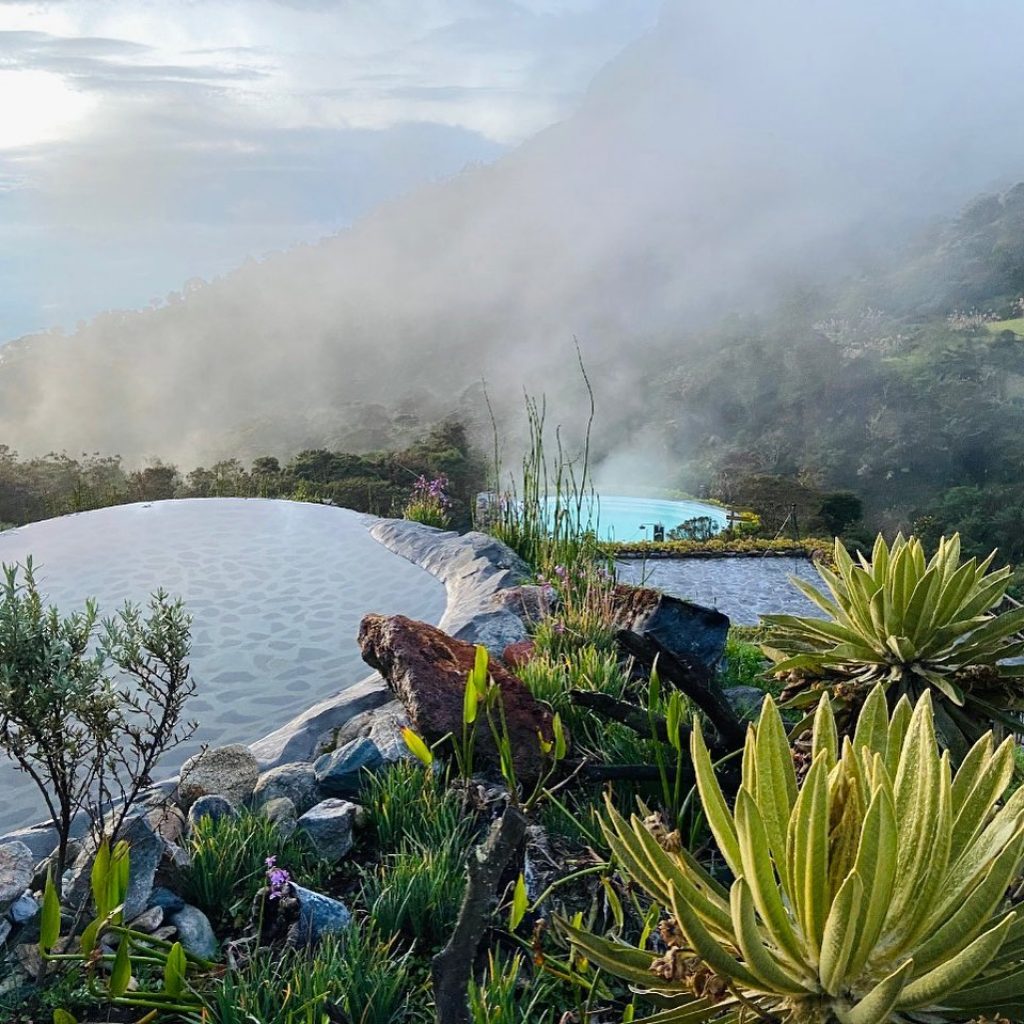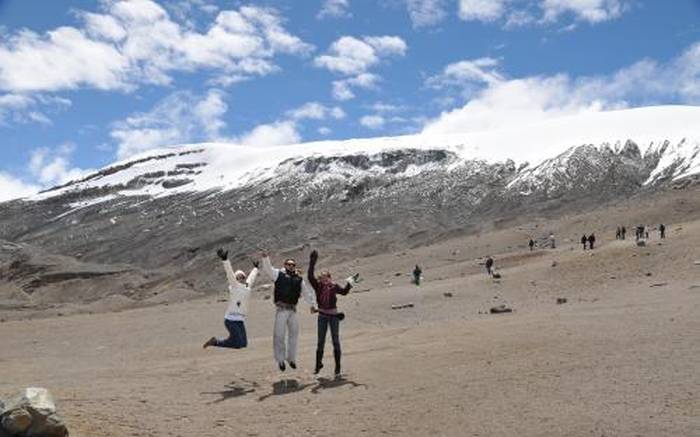 HOTELES ASOCOPI ANNUAL CONFERENCE 2023, MANIZALES
HOTEL RECINTO DEL PENSAMIENTO: LINEA ALTA
Read More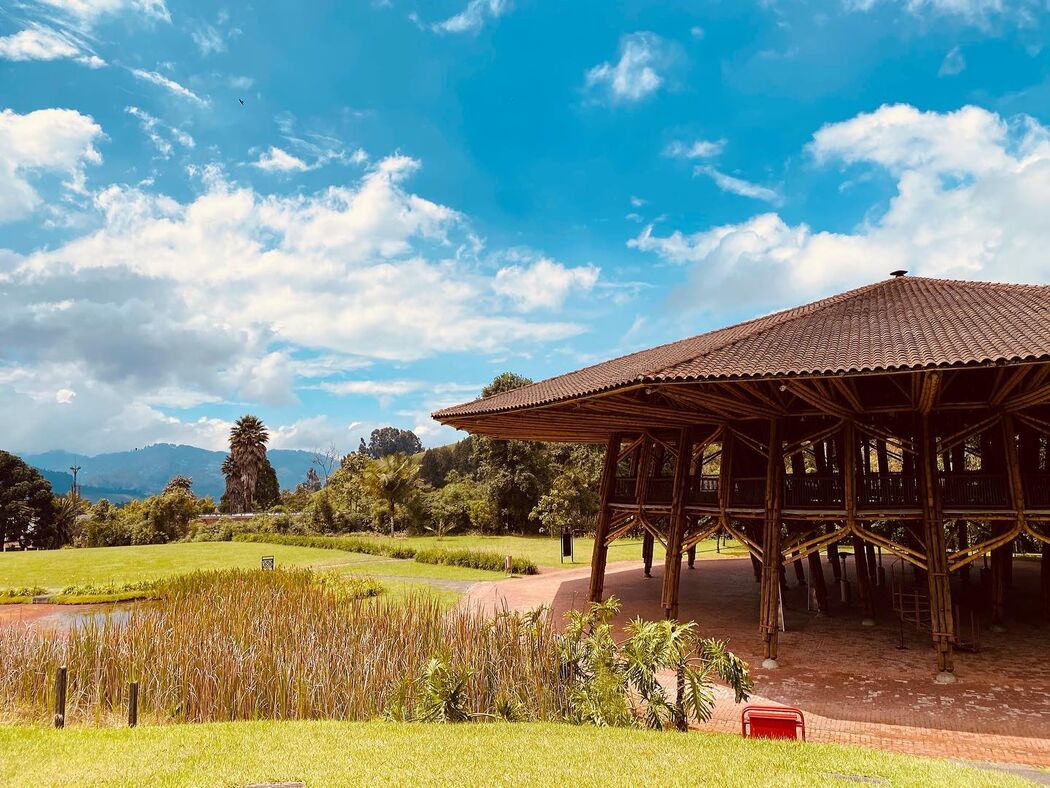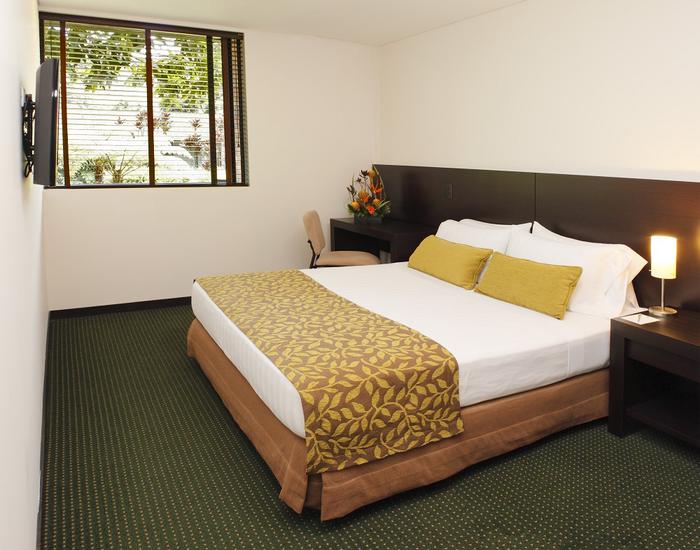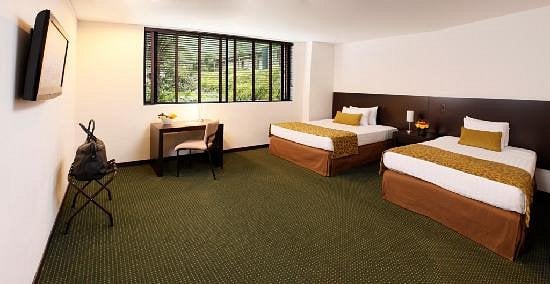 | | | | |
| --- | --- | --- | --- |
| | TIPO | valor x noche | incluye |
| tarifa por habitación | Habitación con cama doble | $240.000 | |
| TARIFA POR HABITACIÓN | HABITACIÓN con Twin Beds | $240.000 | |
| UBICACIÓN CON RESPECTO AL LUGAR DEL EVENTO | 15 min EN CARRO | | |
book here